Organisational Structure
The central purpose of the Maimonides Centre is to create an inspiring academic atmosphere in which distinguished and promising scholars from across the world have the opportunity to develop and enhance new insights on (Jewish) scepticism, its complexity and impact. Focused on a shared thematic outline and on variable levels of participation, the Maimonides Centre pools resources of expertise from various disciplines and encourages the exchange, examination, and evaluation of knowledge.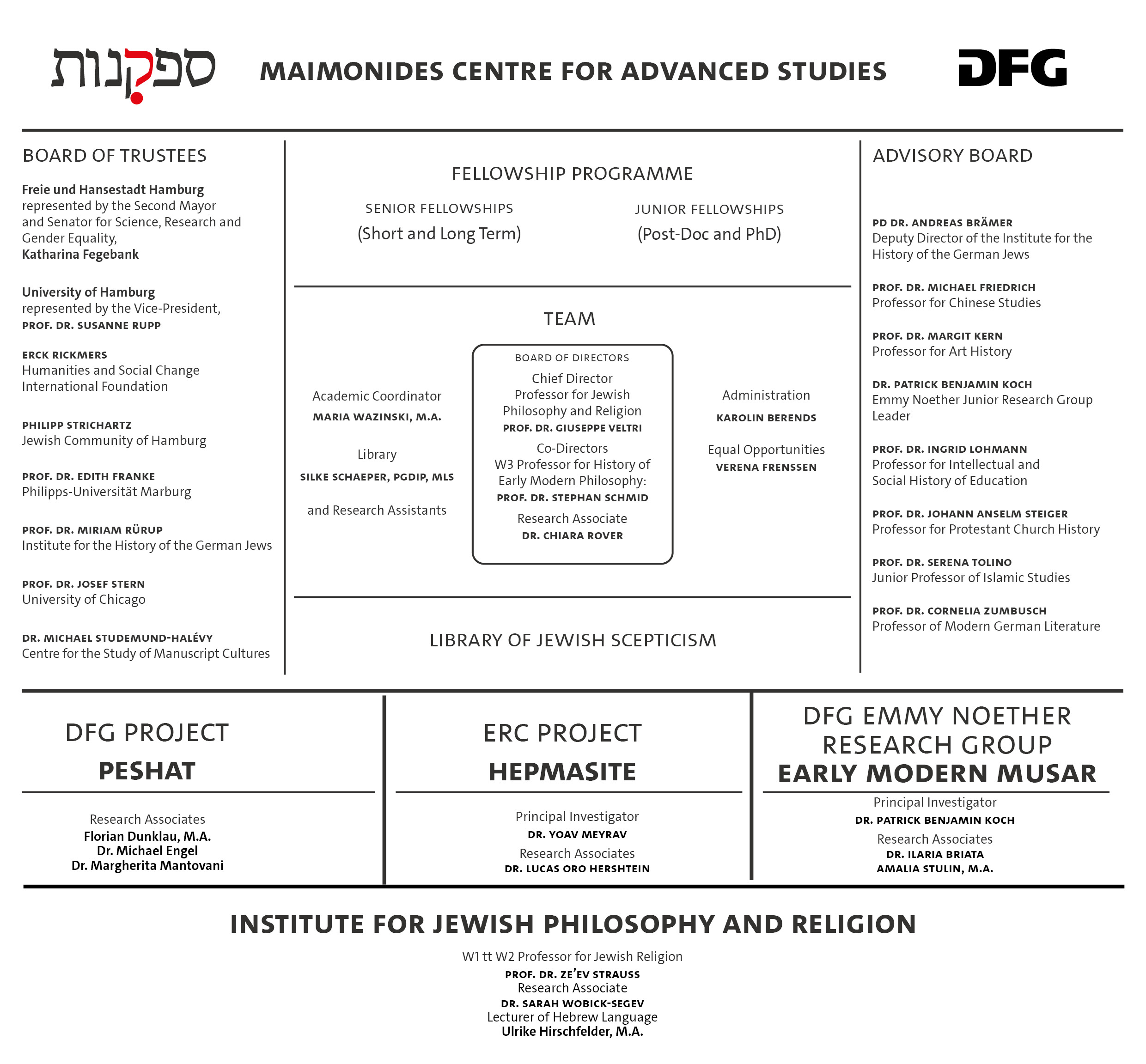 Staff
The Maimonides Centre is staffed by the director of the Centre, along with two co-directors, an academic coordinator, a librarian, two project assistants, and students assistants. As the core of the research group, the staff provide a scientific environment and secure cohesion and continuity. Staff integrate their own research and thereby actively shape and consolidate the overall research objectives, taking responsibility for the successful implementation of the research programme.
Board of Trustees
The Board of Trustees monitors the activities of the Maimonides Centre and issues reports on development and research. Meetings will be convened annually and a report on the Centre's activities will be produced. One task of the Board of Trustees is to evaluate the Maimonides Centre every two years to help improve it in every aspect.
Advisory Board
The Advisory Board is comprised of eight distinguished senior scholars. They supervise the activities of the Maimonides Centre in the areas of research and development and thereby ensure the smooth operation of the research group. The board's members and the director of the Maimonides Centre are jointly responsible for the thematic programme as well as the selection and invitation of fellows.